Open Thurs - Sat
10 am - 5 pm

(903) 581-4926

Email Us

1813 Capital Drive
Tyler, TX 75701
Click For Full Map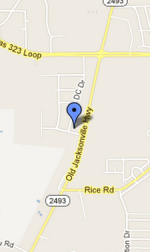 Two Ways to Support Libby Lehman
Join us at A Nimble Thimble in helping our friend and quilting instructor Libby Lehman with medical bills after a stroke. There are two great ways to show your support and be of practical help:
1. Come to Glenda Turner's "Support Libby" Quilting Class - Sat, Dec 6th

Glenda will teach us to make this beautiful square quilt, inspired by the most recent class Libby taught at A Nimble Thimble. 100% of all class fees will be donated.

Click Here to Sign Up
2. Bid on a "Libby-Inspired" Quilt

Libby's friends and students have donated 33 quilts, inspired by her teaching, to be auctioned online with all proceeds going to her medical fund.
Click below to view quilts and their makers, then CLICK HERE TO BID ONLINE.