Open Thurs - Sat
10 am - 5 pm

(903) 581-4926

Email Us

1813 Capital Drive
Tyler, TX 75701
Click For Full Map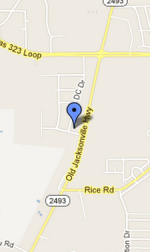 Welcome to Woolley Fox at A Nimble Thimble
Hook-In
With Katie Hartner at A Nimble Thimble

Sat Oct 15 - Tue Oct 18




9:30 am - Late each day



CLICK FOR MORE

Hands-On Rug Finishing
With Katie Hartner

Rug Hooking Workshop
With Katie Hartner

Thurs Nov 17 - Sat Nov 19


10 am - 4 pm

CLICK FOR MORE


Mixed Techniques
With Martha Lowry

F

ULL




Mon/Tue, Jan 23/24

FULL
Sat/Sun, Jan 21/22
Meet Katie Hartner




Owner




Woolley Fox (Rug Hooking Designs)




A Nimble Thimble (Quilting Shop)




Tyler, Texas




Katie has been teaching rug hooking for 10 years and has been the co-director of the Star of Texas Rug Hooking Camp for six years.

She has been honored and received numerous awards for rug hooking during this time, including:

* Commercial Design Winner - "Celebration of Hand Hooked Rugs" presented by Rug Hooking Magazine (2006)

* People's Choice Primitive Award - Sauder Village (2007)

* Judge for "Celebration of Hand Hooked Rugs" (2013)

* Judge, Creative Arts, Texas State Fair (2014)
Seated: Katie Hartner (L)
Barb Carroll, founder of Woolley Fox (R)
Standing: Nancy Hurliman, Katie's mom
"I was first exposed to rug hooking in Missouri while on vacation when I wandered into a small rug hooking shop.

I immediately fell in love with the craft!

I purchased some books, some wool strips, a piece of burlap and began taking classes.

And as anyone who loves rug hooking knows... the rest is history!"
Tour the New Home of Woolley Fox
1813 Capital Drive, Tyler, TX
(903) 581-4926

Rugs Hooked by Katie Hartner